Dressing A Pear Shaped Woman
(*All writing is my own and based on my own opinions. I am not a member of the health profession nor am I a professional stylist.)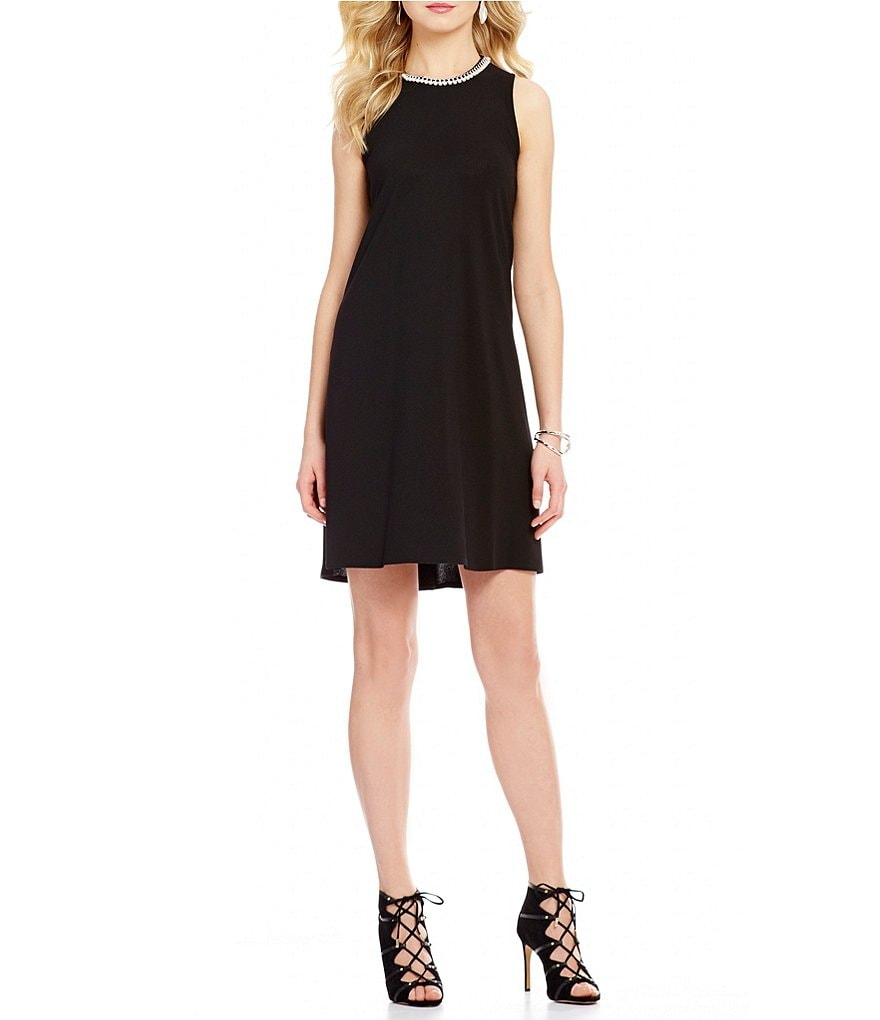 Now, I don't claim to be a style guru by any stretch of the imagination, but I do know, both by visual inspection and by looking at my measurements, that my body shape is a pear. I'm sure you have all heard of the different body shapes that women can have. Some are pears, some are apples, some are triangles or rectangles...the list goes on and on. I don't really like thinking of my body shape as a piece of fruit, to be honest. Or even as any shape at all. I'm just me. Debbie. And I want to look the very best I can. Period. Don't we all feel that way?
Since I turned 50, eight years ago, I have noticed really major changes in my body. Sizes and clothing styles that used to fit well no longer do. Can anybody out there relate? I've spent quite a bit of time beating myself up about this, trying to figure out how to "change" myself back into my "old" body. And, to tell the truth, I found plenty to complain about in that "old" body, as well! Seems like I'm never satisfied, right?!
I'm going to tell you something now that I fully believe to be true. You may choose to agree or disagree but, for me, this is how I look at it. Women's bodies change as we age and that's the way it is. Now, I'm not saying that we have to be happy about all these changes. Nor, am I saying that we should stop taking care of our health. But, I am saying that the changes happen. And, speaking for myself here, I have become more at peace with my body by realizing that the changes that have occurred are just a normal part of aging. (I still reserve the right to complain now and then, however!) And being normal is OK. You see, it was a "shock" for me when I got real and began to "see" these changes. I honestly never thought I would gain unwanted pounds or have "sagging" skin or body parts that "drop" with gravity. Sounds silly, I know, but until it happens....it's easy to think it never will! There are those ladies, I know, who put in hours at the gym and seem to keep the svelte bodies they had in their 20's. But, for most of us, is that a reality? I know it isn't for me. I want to be healthy and able to move and take care of myself as I age, but hours and hours of exercise? Nah....never going to happen for me! And do I never want to enjoy cookies or brownies or ice cream? Do I want to chastise myself with every bite of sweets that I eat? Because, you see, that's what I was doing. And that isn't much fun or, even, respectful to myself. So, I am trying to revamp how I look at aging and the normal aspects of aging that come with it. I'm not trying to discourage anyone with these comments, by the way. I'm not planning to give in and start consuming gallons of ice cream and packs of cookies every day. And, yes, I'm going to keep trying to exercise moderately for my health. I'm just trying to get real with the fact that normal aging changes are just that.....normal. And, I don't have to be down on myself for something that is normal. And part of accepting these normal changes is dressing the body that I have now. And that brings me back to my original question: How do you dress a pear?
https://openclipart.org
For me, it has taken a bit of trial and error over the last years figuring out what looks best on my body. And I haven't always gotten it right, and probably never will get it right all the time. But, that's OK too. I've read a lot online about dressing pear shapes and two pieces of advice seem to make sense for me:
wear darker colors below the waist (as in darker pants/skirts)
wearing A-line dresses/tunics/tops is good for pear shaped women
You've seen me style several A-line swing type dresses and loose around the hip tops on the blog. They de-emphasize the hip/thigh area and fit well at the top. Pear shaped women tend to carry their weight around the lower stomach/hip/thigh area and so having looser fabric around these areas works well.
Examples:
I'm not wearing dark leggings here, but they are a solid color rather than a pattern which, in my opinion, would emphasize thigh size. The bold color top and the scoop neckline pulls the eye upward away from the hip area.
This dress is being worn as a tunic. It's a bold color which contrasts well with the darker leggings. The waist is cinched and flows into a full skirt, de-emphasizing the hip area. The scarf pulls the eyes upward away from the hip area.
This dress/tunic is less A-line but falls well below the hip area. The dark leggings pull the eye away from the hip area. Accessorizing with the hot pink scarf also pulls the eyes upward and away from the hip area.
Here, I'll add something that I've learned the hard way. A little loose, flowy material is good around the hips, but I have to be careful not to wear something that adds too much and actually makes me look bigger.
Case in point:
While I really love the comfort and colors of this beautiful tunic top, I probably needed to buy a size smaller. It's a little too big around my shoulder area and the volume of material flowing around my hips actually enlarges that area. I'm not saying I'm getting rid of this top yet....but I may belt it if I wear it in the future. So, yes, flowiness and swing styles at the hips can be a good thing for pear shapes....but, sometimes, less is more with the flowiness!
Here's the same top belted and it looks much better. Rather than enlarging my hip area it flows gently around the hips and blends into the dark skirt. The scarf belt emphasizes my waist, which is a good thing for a pear.
I've really embraced the swing style (or trapeze as it is sometimes called) wearing them as both dresses and tunics. For me, I think I look best wearing solid color dresses, rather than prints. Some people wear prints well, but I feel that prints tend to wear me. So, I wear them strategically, in small doses, or not at all.
Here a monochromatic look pulls the style together. The silver necklace brings the eye upward. The upper part of the body is emphasized rather than the lower. I chose to wear black heels, but they kind of make my legs look shorter. Perhaps a nude pair would look better and elongate my legs rather than cutting them off at the ankles.
Same dress worn as a tunic. There is pattern on the ankle pants, but the pattern is very subtle and adds to the look rather than taking away. I'm wearing the pattern...it isn't wearing me.
This scarf kimono is patterned, but I am using it strategically to add a calming effect to the bold color of the dress. The pattern on the kimono is not large and adds an interesting color contrast to the dress. I'm not covered in pattern, but am using pattern as an accessory.
Here, I'm wearing a bold color with a self belt that cinches my waist comfortably. Not a lot of flowy material but enough to de-emphasize the hip area. The eye is pulled to the waist because of the self-belt.
You'll note that as I dress my pear shaped body, I've mentioned pulling the eye upward
several times. Using belts, jewelry and emphasizing the top of the body or the waistline to pull the eye away from the hip area are great ways to dress a pear. Using pattern strategically is also helpful in this area. One more tip I'll share with you today is to choose tops that flow from directly under the bust line.
This maxi dress has a v shaped neckline and is shirred at the shoulders which pulls the eye upward.
The wrapped v neck emphasizes a smaller bust and the waist falls directly from under the bustline with the dress material flowing gently around the hip area all the way down. Yes, this dress is a pattern, but the blue color overrides the pattern somewhat. The pattern is more subtle. I'm wearing the pattern, it isn't wearing me. I still don't think my best look is in patterns, but I like this dress. One of the wonderful things about being over 50 is breaking my own style rules!
Perhaps, if you too are a pear, there are some helpful ideas from this post you can take and use. I think I wrote this post for me, more than anyone else. It has been helpful to look back at my stylings and review the looks finding what worked for me and what didn't. Learning to dress our bodies and accepting our bodies as they are right now is, I believe, one key to feeling good about the aging process. Aging and the changes it brings are normal. I also believe that getting older is a gift that is not given to everyone. I want to embrace my aging in the healthiest possible way, not by letting myself go, but by being grateful that God has gifted me with more years to live on this Earth serving Him and enjoying my family, friends, nature, reading books, blogging and all of the wonderful things life has to offer. And while I'm not going to go overboard, I want to enjoy foods I love and not feel guilty about eating them. After all, pears go well with a lot of foods! (wink)
At the end of the day, though, I believe that style is highly personal. We can read all the blog posts and magazines about what "goes" with certain body types, skin types, colors that are best and worst for us, etc. But, what is most important is how each of us as individuals feel about how we look. So take my writing with a grain of salt. If you look in the mirror and like what you're wearing, good for you! Wear it and feel good in it. After all, that's what I'm going to do!
And so, I end with a question for you. I hope you'll leave a comment and share your thoughts. It will make my day. Tell me, how do you dress a pear?
Until Next Time,
Debbie
*Source of dresses at top of page:
https://www.dillards.com/brand/KARL+LAGERFELD+PARIS/women/pink
Linking With:
Elegantly Dressed and Stylish
Wonderful Wednesday Blog Hop
Living on Cloud Nine-Blended Blog Linkup